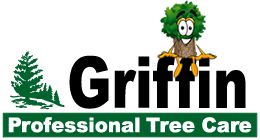 CALL: 404-234-4810
FOR FREE ESTIMATE


Griffin Tree Service is a true industry leader bringing over 15 years of knowledge and experience to our residential customers. We are fully licensed and insured. We utilize the latest equipment and maintain it to specification to ensure top performance. The owner, Daryl Griffin, personally oversees every job. As a family owned and locally operated business, we pride ourselves on our work ethic, vast industry knowledge and superior service.
With experience in various hurricanes, tornadoes, snow & ice storms, we strive to bring our best to every job. Having worked in Kansas, Missouri, Oklahoma, Virginia, Kentucky, Florida & of course Georgia, we bring a broad spectrum experience to the table. Trust us with your tree care needs. You deserve the best in the business.
The Griffin Tree Service Core Values
Hard Work: At Griffin Tree Service, our customers receive the kind of quality, dedication and focus they deserve. We believe in the old adage of "A honest days work for an honest days pay". Our team of tree care professionals will work hard to exceed our client's every expectation and get the job done on time.
Education: Our experienced tree care professions provide our customers with a greater understanding of proper horticultural standards and practices. We share our wealth of knowledge with our clients and use it to better serve them as well.
Customer Service: At Griffin Tree Service, our highest priority is satisfied customers. Nothing is more important to us than our customers. You can always expect us to go the extra mile to earn your business. Superior customer service is the hallmark of Griffin Tree Service.