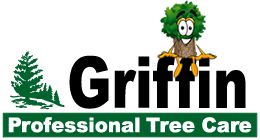 CALL: 404-234-4810
FOR FREE ESTIMATE


Our Expert Tree Care & Maintenance Service Includes:
Emergency Service
Diseased Trees
Driveway Obstructions
Shrub Removal
Storm & Wind Damage
Underbrush Removal
Stump Grinding & Removal
Curb Appeal Packages
Tree Removal
Trimming, Topping, & Shaping
Full Site Survey
Pruning: Pruning will enable your trees and plants to stay healthy and strong. Having healthy trees will improve their overall appearance and lifespan. Some diseases are a result of overcrowding, so pruning is important. Improper pruning often provides point of entry for diseases and pests, which may damage trees or even kill them.
Shaping: After your trees are pruned, we can carefully shape them. Shaping highlights the natural beauty and aesthetic appearance of your trees. Proper shaping involves raising the canopy and balancing the crown (thinning).
Education: Griffin Tree Service offers "no obligation" consultations to individual homeowners or groups in the local community. Our experienced tree care professionals share their wealth of knowledge to promote a greater understanding of proper horticultural standards and practices.

Removal: We can remove trees, no matter the situation, including dangerous tree removal. Our experienced tree care professionals know how to remove trees in the safest and least invasive manner. We use skilled practices combined with top of the line equipment, to maximize efficiency.
Stump Grinding: We offer expert tree stump grinding services. Griffin Tree Service recommends that all stumps are ground across the full breadth of their span, four to six inches below ground level. This will allow replanting in the area.
Underbrush Removal: This is a service that is removing of small sapling trees across an area. This will provide a park like natural area. It is also a great way to keep an area clean and free from unwanted rodents or snakes.