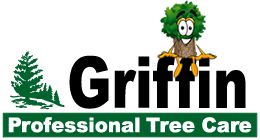 CALL: 404-234-4810
FOR FREE ESTIMATE


To Whom It May Concern:
I was taking proposals from my regular vendors to have 10 trees removed from my property when I found a flyer from Daryl Griffin on my mailbox. I thought I'd add him to my bid list and get a price from him. He was a low bidder but I'd not used him before so I needed to check him out. He provided his business license, his Certificate of Insurance and a list of references of which he came highly recommended.
Daryl and his crew were given the contract. They showed up as scheduled and on time, they removed ten trees in one day, their crew was very professional and dressed in uniform, they left my property in better condition than when they arrived and did exactly what was outlined on the proposal. The crew was so respectful, knowledgeable, hardworking and detail-oriented. My yard was "spotless" when they left that evening!
I've been in the property management business for over 20 years and deal with contractors daily. I can't begin to say enough about the quality work and professionalism of Daryl Griffin and Griffin Tree Service. If you should want further information, please feel free to contact me at the number below or by e-mail.
Ann M. Crowder
Vice-President, Property Management
Ben Carter Properties, LLC
404.869-7070 (Direct)
acrowder@bencarterproperties.com